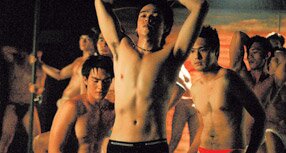 Another "macho dancer" movie coming soon! It is Twilight Dancers, megged by Mel Chionglo. "Actually, the film is not a gay movie." says Chionglo. "Films on macho dancers were never gay movies in the sense that the issues tackled were not always on gays…this film about macho dancers is situated in a political and social environment," the director said.
Publicities abound about Tyron Perez' 1-minute torrid m2m kissing scene with William Martinez. When asked about how it felt french kissing another man, Tyron just said, "okay" and "enjoy." Hmmmm… Tyron also has a quick frontal nudity scene while dancing on stage (he plays a young macho dancer, right?), where he commented that he has no qualms showing off because he has something to be proud of. Well, we'll see.

"The movie is made for the Philippines but like an icing on a cake, its been invited to international festivals. It's an honor that it is recognized abroad. Hopefully it will also help the film here at the same time help the film sell abroad," Mel Chionglo mused. It is being shown in the 2006 Toronto International Film Festival (September 7-16). It will open in Metro Manila theaters on September 20, 2006.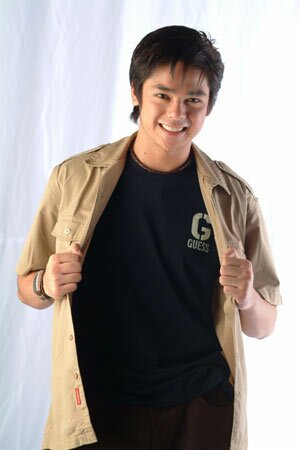 Tyron Perez plays Dwight in the movie, the young macho dancer.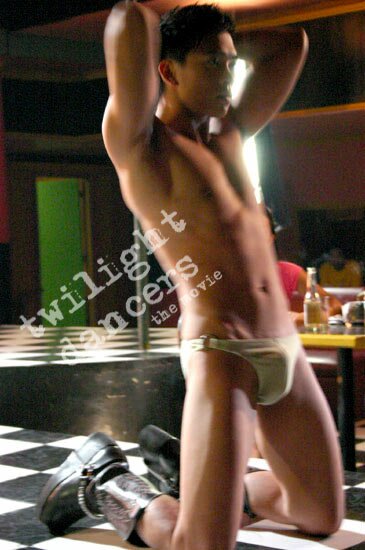 Watch the trailer here.
Here is the movie's synopsis from the Toronto International Film Festival website:
From the depths of a soft-focus blur, a gorgeous young man emerges. He is stripped of all clothing save for tight briefs, and gyrates slowly to the music playing. Then another appears behind him, and another. Soon the screen is filled with a bevy of boys, sinuous bodies in motion for the pleasure of their audience.
This is the life of the macho dancer. In the Philippines, dancing draws young men seeking work to Manila's gay bars. Their stories have much in common: working to support families or their own ambitions, preyed upon by both men and women, used up long before they hit thirty.
Dwight (Tyron Perez) is still in his prime, dancing nightly at a club and finding the line between romance and commerce blurred in his personal life. Alfred (Allen Dizon), his sometime lover, is well past it at twenty-eight. He finds himself slipping into bitterness, which only makes his behaviour more grasping. Bert (Lauren Novero), a former dancer, now serves as chauffeur and bodyguard to Madame Loca (Cherry Pie Picache), the happily corrupt businesswoman who professes to become aroused at the sound of a gunshot. Once she lays eyes on Dwight, she ratchets up her scheming.
Twilight Dancers plunges deep into the melodrama of its premise, luxuriating in its scenes of passion, greed and betrayal. When Madame Loca lures Dwight into bed, Alfred stands just outside, writhing in agony and lust.
Director Mel Chionglo expresses the flow of power among his characters in bold strokes and drapes the mise-en-scène with beautiful bodies, but this is a remarkably sensitive film. He draws a performance of inchoate longing from Perez, who plays Dwight as a man whose looks gain him everything but what he desires.
The macho dancer story has become a small genre within Filipino cinema, with Chionglo at its forefront. His Midnight Dancers and Burlesk King took inspiration from Lino Brocka's Macho Dancer, mining both the desperation and the unabashed sexuality of this world. With Twilight Dancers, Chionglo once again finds an unexpectedly graceful balance between sober social drama and pure erotica.
- Cameron Bailey








Possibly Related Entries:

2 Responses to "Twilight Dancers, coming soon"
mtguy Says:
November 18th, 2006 at 12:17 am

i saw it already and for me t'was a big break for Tyrone himself but it was'nt that good in the box office, Kris Martinez just did a so so role as will as Terence Baylon what a wastes…maybe lack of promotions.

hello Says:
April 28th, 2007 at 11:15 pm

may i ask which part of the movie is tyron's frontal nudity?please answer asap.
Leave a Reply