A week ago, sometime around midnight, I was driving along Roxas Boulevard with my friends, and while I forget the topic of our animated, energetic conversation that time, I remember I was searching for this word in my mind. Nasa dulo ng dila ko. It escaped me at that moment, and I thought it was the most appropriate word to use for whatever my friends and I were talking about. Now I remember it: Perfidy.
Perfidy [pur-fi-dee]: (noun) deliberate breach of faith or trust; faithlessness; treachery.
Today it suddenly struck me again, and this time, I remembered the word. Not only do I remember the word but I remember the concept. I lived it several years ago. That time I had a partner and he was my first. It started out pretty well, until I did some naughty things.
I started sneaking to my computer and chatted away in user-created chatrooms of Yahoo Messenger. I started staying late at night, glued on that local cable TV chat channel that showed personal ads — mostly bi/discreet men looking for the same. I was successful in hooking up with, not one, but several guys who I really liked — all while I was still "on" with my partner then. I did almost every imaginable act of infidelity — I went on EBs (meet ups), SEBs (sexual meetups), even SOPs. One other thing, and I think this tops all else, I did his straight bestfriend — ehem, I botto**d his "straight" bestfriend. My partner trusted me, but behind his back I did what I did. Everything I did was deliberate, even cold-blooded. Perfidy in its purest form. We did split up eventually.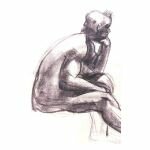 Now, with the benefit of hindsight I analyze why I did those abominable acts. A major reason I would suppose is a natural playfulness in me, and a certain phase in my life that made me want to explore what the gay landscape had to offer. No, this is not justifying those acts — those acts were wrong, I totally admit it — but with this, I'm really just trying to understand and analyze where I was coming from at that time.
Tonight, consistent with the Filipino tradition of lighting a candle in honor of their departed ones, I light a candle to Perfidy. I believe that even gay men can be faithful. That even we, mostly depicted as sex-hungry creatures, who would suck on a straight cock any time of the day, any chance we get even while in relationships, are capable of being faithful to our partners. I light a candle to Perfidy, because while I have already buried him many feet underground some years ago, I honor the lessons I have learned from him.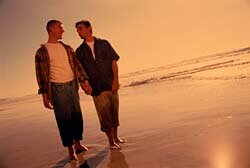 Possibly Related Entries:

6 Responses to "Tonight I light a candle to Perfidy"
Leave a Reply