There's something in Mike Tan that makes me like him, even the first time I saw him. Maybe those eyes? Maybe that mild mannered charm? I don't know — what I'm sure of is he's got me at hello (LOL!).
But is it true he had a gay lover codenamed "Vanessa"? Well, I wouldn't be surprised if this is true. Anyway, here are really nice photos of my baby.
* * *
GMA-7 young actor Mike Tan says that he's still not joining the bandwagon where today's young lads are eager to flaunt their bodies. For Mike, there's a proper time for everything and now isn't the right moment.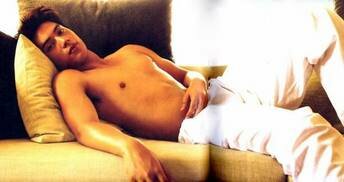 When news got around showbiz that Starstruck winner Mike Tan wanted to grab the role of a neophyte macho dancer in the Mel Chionglo film, Twilight Dancers, he readily denied the rumor. Mike says that he is not and never will be envious of Tyron Perez for being chosen for the said coveted role.
"The role is too sexy and daring. I feel that I'm not ready for it yet," Mike quickly says. "I can only go as far as taking off my shirt like what I did for X-Ray magazine. But to pull my pants down and have me wear a G-string or a T-back, hindi ko pa kaya. I'm not that confident enough."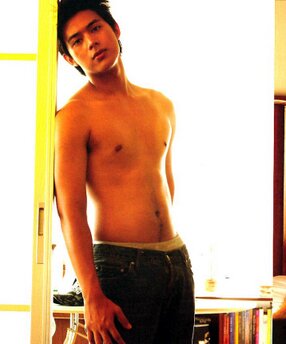 Mike adds that it was GMA Artist Center who turned down the role for him. But Mike says that it's a good thing that Tyron landed the role. He knows that Tyron can do the role since the Starstruck Avenger is willing to go daring for his first starring role.
"Tyron is physically fit, so he'd do better in that role. He is also more daring than I am. I'm not envious. I'm in fact happy for him because we're from Starstruck."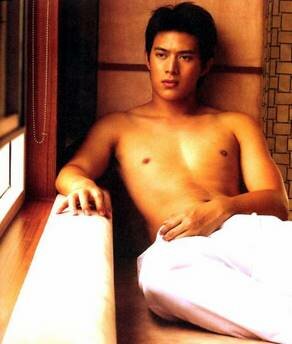 (Text above from excerpted from a Manila Standard article by Ruel J. Mendoza.)








Possibly Related Entries:

36 Responses to "Mike Tan, going daring"
Leave a Reply