I'll let you in on a secret: I'm sooooo jologs! And I'm so proud of it! So let me share my jologs fancy of the moment — Willie Revillame's Boom Tarat! It's frequently played and danced in the game show "Wowowee!" Hehehe! Do you know how to dance to this song? Well let me teach you….

1. Boom… (with elbows moving towards body)

2. Tarat… (right hand slaps right butt cheek)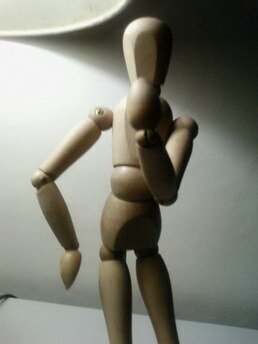 3. Tarat… (left hand slaps left butt cheek)

4. Repeat Steps 1 to 3
5. Tararat… Tararat (hands swing to one side, with fingers wiggling)

6. Boom! Boom! Boom! (Each boom, elbows jerk closer to body, with matching hip forward/upward thrust)

O di ba, enjoy?! It's fun to dance, and dance as if no one is watching!
Now for the music…

Have fun! And always, always spread happiness!!!








Possibly Related Entries:

10 Responses to "Wowowee Boom Tarat Dance Steps"
Leave a Reply