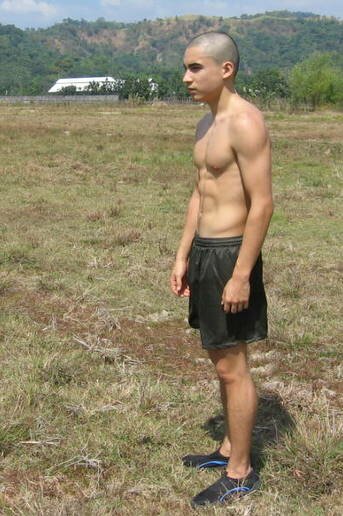 Do you remember David Eric Poarch, the Fil-Am cutie and blogger, more popularly known as "Coconuter"? Well here he is again:
I hope to find success in the Philippines, success that will provide me enough income to fly back and forth to the U.S. so that I can spend time with my parents and so that they can meet their grandson. I hope to make progress in shedding more light on the unknowns of life. I hope to heal the Philippines and the world or influence those that can. I hope "Coconuter" lives on. I hope I can find the golden coconut.
He now sports a "semikal" look — hmmm… perhaps getting ready for the summer, ha, David? (Take it off… take it off… hehehe! Just kidding, David!) More pics up ahead!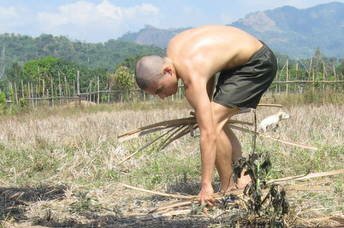 Now, here's David showing us how to peel a coconut.. in the dark, in the nude! Can you aninag anything? Maybe a golden coconut? Hehehe!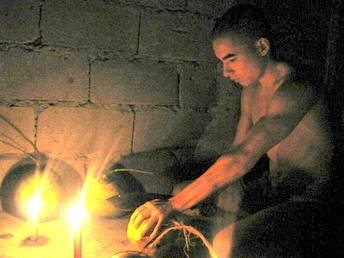 Possibly Related Entries:

14 Responses to "Search for the Golden Coconut"
Leave a Reply