Guess who?! Hehehe!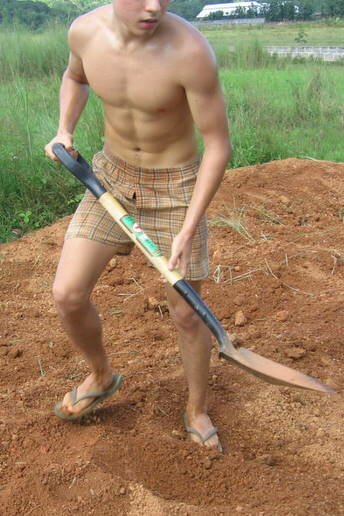 "I decided to do some shovel work and level out and prepare the mountain soil that I recently had dumped on the lot I reside on so that I may be able to plant some crops. It was a bright early afternoon. The golden sunshine unleashed the rich hue of the red-orange soil. Furthermore, the glorious sunlight intensified the contrasts in colors of the dirt with the gleaming green grass and the clean cloud-filled blue sky. The scene would have made a nice painting." - David the Coconuter
- o -
Yes David, not just the scene, but you yourself would have been painting-worthy. Whew that was hot! The badings in your barrio must be salivating like mad! Hehehe!

David the Coconuter has attracted quite a following among readers of the Manila Gay Guy so I decided to post these voyeur-like topless photos of our David. The photoset is in one of the recent articles he wrote in his blog, Coconuter.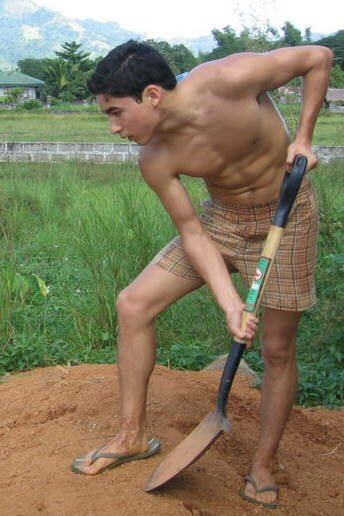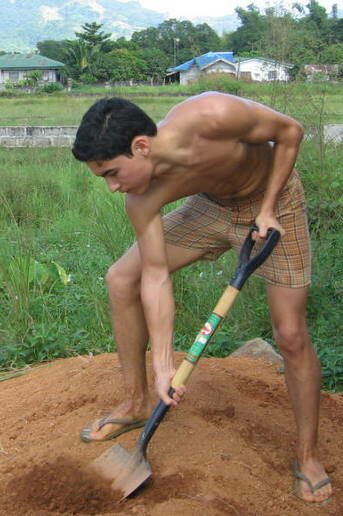 Technorati Tags: Coconuter, David Poarch, David Coconuter








Possibly Related Entries:

28 Responses to "The Coconuter Voyeur"
Leave a Reply