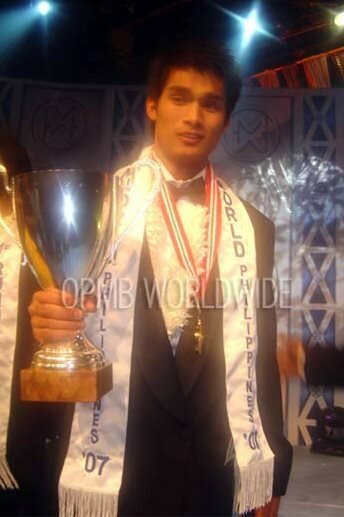 Hunky moreno, 6′3″ stunner Emmanuel Mago was proclaimed Mr. World Philippines 2007 during the pageant finals last night, February 17, 2007. He will compete with more than 50 gorgeous men from the same number of countries in the 2007 Mr. World contest to be held on March 31, 2007 in Sanya, China.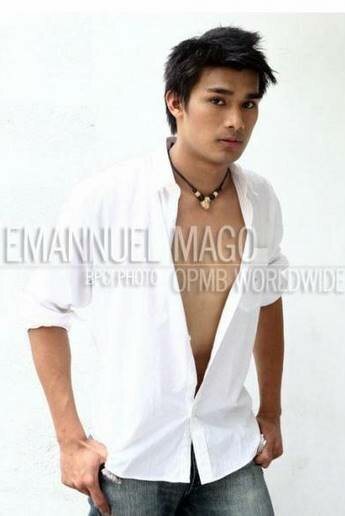 About Emmanuel: He's more known as "Coach Bhobby" to his peers and the members of the junior basketball team at Emilio Aguinaldo College, where he is also pursuing a BS Management degree. According to him, teaching kids how to play basketball is his passion. "I love training kids because I see a lot of enthusiasm and potential in them," he admits. When he's not busy making play-by-play strategies for his team, he relaxes by creating his own design templates. Bhobby is eager to eventually cross the line to become a professional basketball coach.
First runner-up is Jason Fulgencio, and second runner-up is Jean Claude Bocquet. Veteran model Iago Raterta won the Mr. Physique and Mr. Energy awards, while early pre-pageant favorite Peiman Gomari won the Mr. Photogenic award.
First runner up: Jason Fulgencio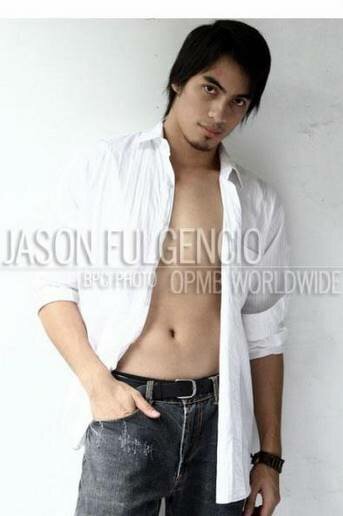 This 22-year old, 6′1″ hunk has appeared in several successful print and television ad campaigns, and yet he manages to keep his feet firmly planted on the ground. Having newly graduated with a BS ECE degree from Mapua, he intends to eventually become a successful engineer in one of the top multinational corporations. In the meantime, he basks in the honor of being considered as one of the country's most eligible bachelors.
Second runner up: Claude Jean Bocquet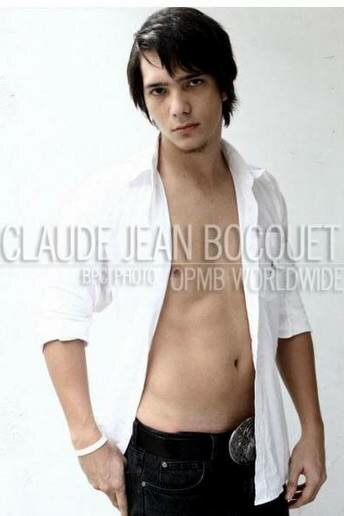 They say French men rank as one of the world's most exciting lovers. Pinoy men refuse to be outdone, and so they claim to be the world's most generous paramours. Claude, with his Filipino-French lineage, is definitely a charming combination of both! A gifted artist, he excels in painting and composing RNB and love songs. He eventually plans to venture into his own business and be a record producer at the same time.
Mr. Physique and Mr. Energy: Iago Raterta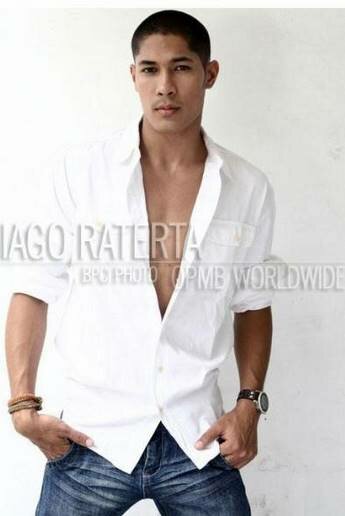 A finalist in the prestigious Manhunt International 2006, Iago has been working as a professional model for five years already, gracing several print and TV ads and walking the runway for the country's top fashion brands. He was also a campus heartthrob during his college days at the University of Santo Tomas, where he played basketball for the UST Golden Tigers. Despite his hectic schedule, he manages to unwind by playing the guitar and reading spiritual books. He joined Mr. Philippines World because he believes it will be leading the path towards his ultimate goal, which is to be a top international model.
Mr. Photogenic: Peiman Gomari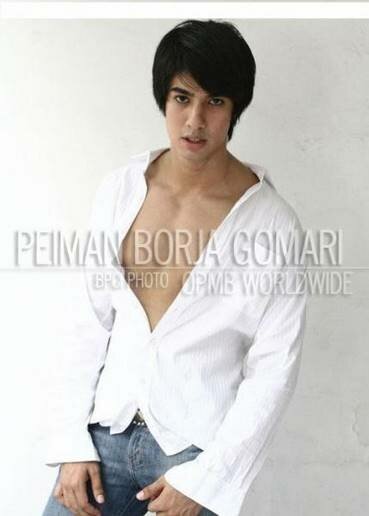 Puma's boyish charms surely can win over everyone. His Persian-Filipino descent has blessed him not only with good looks, but with confidence and best values of both cultures. Although there may seem to be a myriad of careers and dreams he can pursue, one simple aspiration remains in his heart. "I want my family to be proud of me," he says.
Here are the past years' winners of Mr. Philippines World:
• 1995 – Christopher Celis, winner; Chandro Concepcion, first runner-up; and Michael Sol Cruz a.k.a. OJ Montelibano, Richard Gustillo, Rafael Garcia, Froilan Ami III, Rolf Angala, Marlon Moldon, Mark Cobbarubias and Boogy Bugayong, semi-finalists;
• 1998 – Rico Miguel Lee, winner; Jet Rai Alcantara, first runner-up; John Allauigan, second runner-up; and Ali Khan and Cesar Alex, semi-finalists;
• 1999 – Roderick Dilla Salvador, winner; Allan "Ice" Concepcion, second runner-up; and Raymond Nieva and Darrion Cueto, semi-finalists; and
• 2003 – Marco Antonio Tamayo, winner; and Johannes Magbitang, first runner-up.
• 2007 – Emmanuel Mago, winner; Jason Fulgencio, first runner-up; and Claude Jean Bocquet, second runner-up.








Possibly Related Entries:

29 Responses to "Mr. World Philippines 2007 Winners"
Leave a Reply