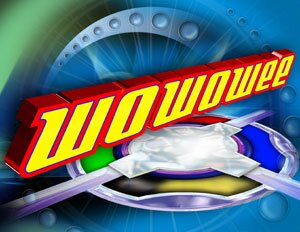 "Boom tarat tarat!" blares on my TV. The studio audience of Wowowee goes berserk as each chosen contestant gives his own rendition of the dance steps. It's so silly and pointless, inanity brought to the highest degree, and yet I enjoy watching it. Perhaps it's because of my innate ka-jologan. Or maybe because it personifies the happy nature of Pinoys.

Once in a while my sensibilties get offended when I hear Willie Revillame declare that his show "Wowowee" is the hope of the nation - pag-asa ng bayan. I feel this is way too exaggerated. But, in fairness, his show does a great job showing off what Pinoys are really known for. We are happy, in spite of everything.
We Pinoys are all gay at heart. We love to be happy. Doesn't matter that most of us live in abject poverty — as long as those lips always curl to a smile amidst the hardships. We are a GREAT country!








Possibly Related Entries:

2 Responses to "Wowowee and this great country"
br0wn_c0w Says:
November 6th, 2006 at 1:41 pm

Hi there! I visit your blog from time to time. Lots of yummy men hahahaha! Hope you don't mind me linking you. My blog is at http://www.blurty.com/users/br0wn_c0w thanks!

reuben Says:
November 20th, 2006 at 9:02 pm

cool..i think the same way..di na si willie nakkatuwa minsan no.
Leave a Reply