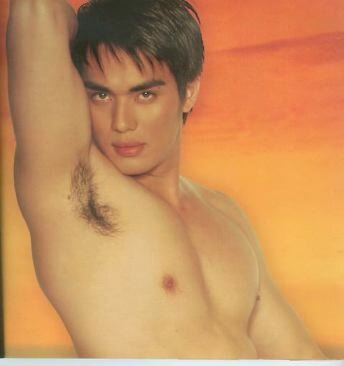 Question: What's common between Kris Martinez (photo above) and Den Dimalibot (photo below)?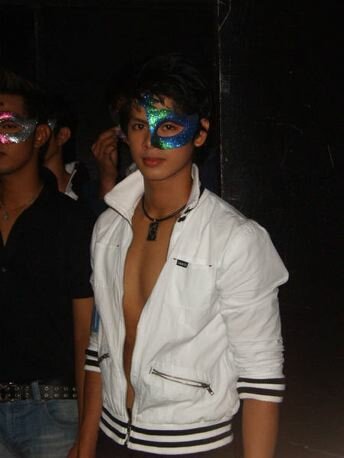 Answer: I saw them both cuties in one single day! (In separate instances though.)
While gallivanting around Trinoma, I saw Kris Martinez walk towards the 4th (?) level open area. He was alone, but definitely accompanied by his usual yumminess. My companions commented how he has grown fatter na, but sorry I didn't see any fat. All I saw was a good looking young chap pass by. I imagined, if he knew me any better he'd come up to me and invite me for coffee (ilusyonada rin po si Migs paminsan-minsan, hahaha!)
After dinner, my friends and I trooped down from TriNoMa (which means Triangle North of Manila) to Las Pinas. One of our friends commented how it has become the new Malate. Nagpa-uto naman ako so we drove all the way to a comedy bar in Las Pinas. After the show, the same friend who suggested to go to Las Pinas brought us to this rinky-dinky bar called Sing It where they were having a bikini contest for men. And that's where I saw Den Dimalibot. He was one of the contestants. It was both exciting (he has grown really ripped abs) and sad (why was he there?!?! in an ill-fitting underwear at that!). I felt like taking him home and comforting him (chos!).
Well, I guess that's life. So as a salve to my aching heart, I just looked for more of his pics in the net…








Possibly Related Entries:

16 Responses to "Kris Martinez and Den Dimalibot"
Leave a Reply