… and as if I'm shouting my lungs out on the streets, "Makibaka!" Hehehe!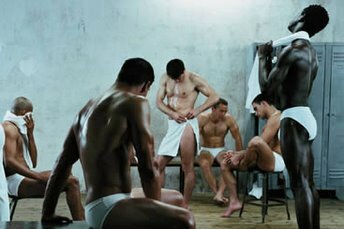 I just wanted to say that I had a great week last week, most notably because of my bonding sessions with fellow bloggers. A great mix of sensible conversationalists, I must say. Last week I personally met…Gibbs, McVie, Tombs (no out blog yet, but in the works) and Tenchu, who posted in his blog:
Finally saw Migs, Gibbs and McVie in the flesh… ang gaganda nila, in fairview.
Thank you, Tenchu, ang galing mo mambola. Hahaha!
And for MGG readers who have blogs… let me know so I can also visit your site! Gay Bloggers Unite!
[P.S. Because I did not bring a camera during our meet, pagpasensiyahan na lang ang picture above. Rest assured, we were all fully clothed when we met, hehehe!]








Possibly Related Entries:

20 Responses to "Gay Bloggers Unite!"
Leave a Reply