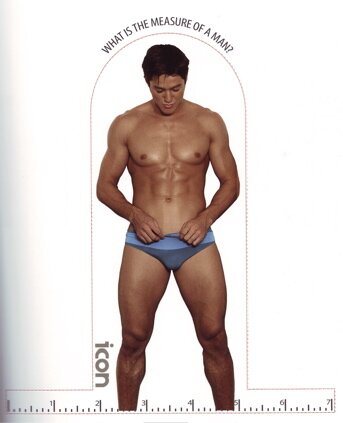 What is the measure of a man?

Is it the length and girth of his tool?
The concavity of his lower back, and the convexity of his bubble butt?
Perhaps the sexiness that exudes from his intelligence?
Or maybe his sense of humor, that ability to make you smile or even laugh just at the right moment?
(Images scanned from ICON Unpublished 01.)








Possibly Related Entries:

23 Responses to "Measure of a Man"
Leave a Reply