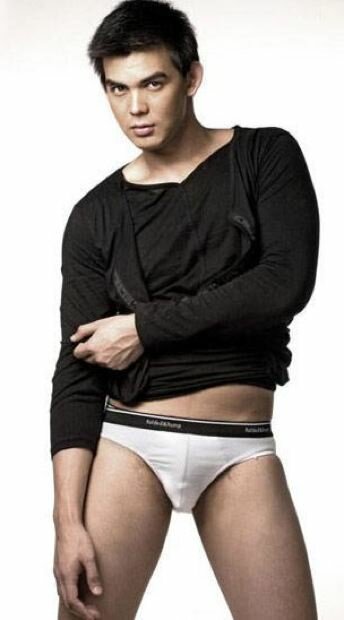 We create our day, we create our week… so as we start our beautiful Monday, we look forward to a beautiful beautiful week ahead! Beautiful, just like each one of us! Hehehe!
1. I watched Insiang at CCP and Romulus d' Grayt at PETA this weekend — a one-two punch (aba Manny Pacquaio ikaw ba yan!?) of drama and comedy. Both stage plays were remarkable, so I encourage you dear theater-watching people to watch! (Even non-theater goers, go na!)
2. RoXXXanne (a film starring Sheree, Janvier Daily, and Jay Acquitania) is opening this Wednesday, Oct 10, and a good number of MGG readers are going with their free VIP Pass courtesy of none other than the writer-director-producer himself, Jun Lana. Ambait ng lola ninyo di ba! Thanks Jun!
3. I'm gonna buy the latest X-ray Magazine! If I find good pics, would I share it here? Why, of course! So watch out for it! (or better yet, get your own copy of the mag!) Featured photo in this post is Dion Ignacio. Hot!
4. On a more personal note, I'm going out with a special friend again this week - and I'm so excited *wink* *wink*
5. To end this post, let me share a quotation I just received via SMS:
To those who see with loving eyes, life is beautiful.
To those who speak with a tender voice, life is peaceful.
To those who help with gentle hands, life is full.
And tho those who care with compassionate hearts, life is good beyond all measure.
I wish you all a great week ahead! Thank you and world peace!








Possibly Related Entries:

13 Responses to "Beautiful Week!"
Leave a Reply