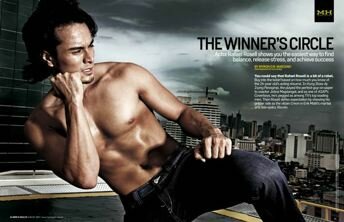 Never thought this delicious hunk would ever be recognized for his acting talent. He won in the 30th Gawad Urian as best supporting actor for the movie "Rome and Juliet" — congrats Raf!
Raf writes about his thoughts on winning an Urian in his myspace blog:
My vision went blur as they said my name, and my knees wobbled as I walked up that blurry stage. I tried to keep myself composed throughout the speech, and all I could see was the spot light that blinded my eyes. I'm just relieved I didn't trip on any of the steps going up or down the stage… It was a tremendous experience considering all the actors I was up against, varying from deeply talented stage actors; to the serious veteran actors we have in our industry today. It was a REALLY big DEAL. Especially for my career as an actor… On the other hand, a trophy is what a trophy does. It simply displays itself there to remind you that you won. And that's it. Believe me, I am tremendously honored and I do delight in the vision of it as I walk through my living room. But as far as that goes, I'd like everyone to know that a piece of metal should not affect the mindset one has towards himself. A trophy does not place you above anybody else in society. We're all equal with the same capabilities in life, but with different focal points depending on our interests and upbringing.
What a level-headed young man! Mabuhay ka, Raf!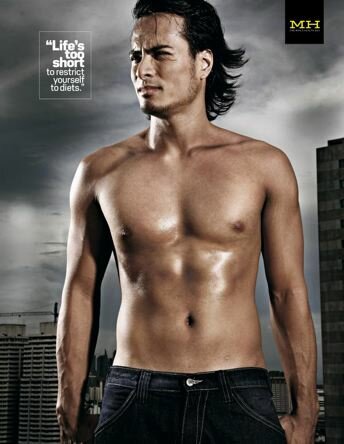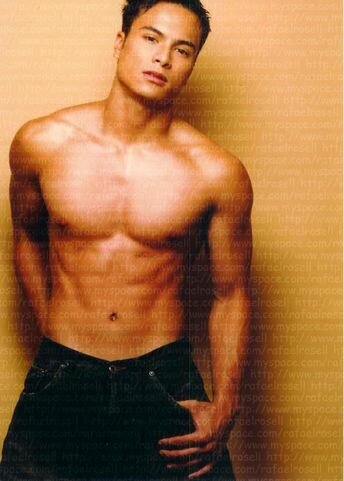 Possibly Related Entries:

18 Responses to "Rafael Rosell on winning an Urian"
Leave a Reply