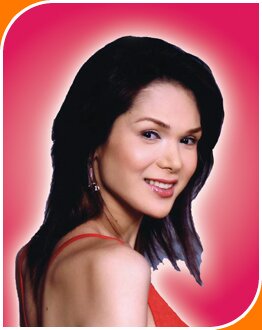 Philippine bet Patricia Montrecarlo won as runner-up in Miss International Queen 2006, held last Sunday in Pattaya, Thailand. The pageant is said to be the world's biggest transsexual beauty pageant. Mexico's Erica Andrews was crowned Miss International Queen 2006, while Thailand's Ratravee Jiraprapakul was the other runner-up.
The night was filled with all the trappings of a conventional beauty pageant — with rounds that saw the "girls" kitted out in national costumes, evening gowns and bathing suits.
Contestants came from as far away as the United States, Egypt and Australia to join beauty queens from Malaysia, the Philippines and Japan in the seven million baht ($189,000) competition.
To view pictures of other contestants, click here.








Possibly Related Entries:

2 Responses to "Pinoy Transexual Wins Beauty Tilt"
Jack Sterling Says:
January 16th, 2007 at 5:55 pm

Any way to get in contact with Patricia Montrecarlo?

Prince Monsour Abraham Says:
May 27th, 2007 at 5:21 am

Great ! Great ! Great ! Super ganda sya.Idol kita kafatid…pag-uwi ko ng Pinas maghanda sa akin si kagalang galang na Dr.Vicki Belo.Gagayahin kong ganda mo Patricia kisihodang isumpa ako ng royalty clan namin.
Leave a Reply