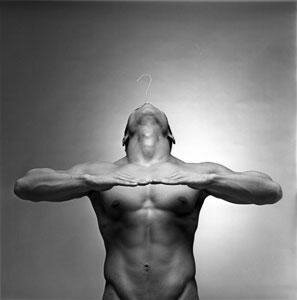 While real life proves that not everyone finds their one true love (yes, reality indeed bites!) I believe each one has the right to be loved in a unique, focused, and singular way. I tend to frown upon relationships where one party is agrabyado — much like when one is considered the querida, the kabit, the 3rd party,… Yes, in most of these cases, it is a mutual decision. Still, I maintain my stance on the belief that each of us deserve to be loved 100% and that precludes being the querida. But then again, this is just my opinion. And I'm not like the Pope, I am not infallible. Other people can have an opposite stance. Just like this reader who want to be called "Querida" — because he is. Read on for his story.
- o -
My story begins with a heartache. I know it wasn't real love, but it hurt me nonetheless. I was involved with this guy named, itago na lang natin siya sa pangalang G, who has a boyfriend.
It was August of last year when I stumbled upon a guy I recognized as one of my friends in my blog. We exchanged messages in a personals website and eventually started talking over Yahoo Messenger. He helped me forget G. We even came up with crazy ideas on why it wasn't meant to work out in the first place.
Eventually, I'd stay up late just to get to talk to him over YM. We got to exchange mobile numbers and started text messaging a lot. I knew that he has a boyfriend and I knew what I had to be done to avoid dealing with the same problem I had with G. But no. We started talking over the phone. When we first met, we hit it off immediately. We had sex in their house and had breakfast right after. My first impression of him was this polite yet intimidating man. "He's not my type" I first thought. But after that first encounter, we made efforts to see each other all the time.
It was only after a month of seeing each other that we decided to call it off. We realized that even though the feeling's so right, what we're doing is not the best for both of us. My story doesn't end here. A week after we "broke up", we just weren't able to resist but be intimate again with one another.
In the next 5 months, he got to meet my family and I got to meet his. Funny, actually, coz he's the only guy I've ever introduced to my family. They liked him and I'm assuming his family liked me a lot, too. We got to travel together to this Southeast Asian capital. It was my first time to leave the country with a boyfriend. The two us would always check-in a hotel whenever we felt like celebrating — our monthsaries, our birthdays, and even Christmas. We'd always give each other gifts and would always surprise each other. We'd always say 'i love you' to each other and I knew that it was sincere all the time.
I always thought that these things we'd do together was all to ensure we will have a future. Whenever we were together, I always felt like he had no boyfriend.
It was only recently when he realized that he still might be in love with his real boyfriend and that he's been selfish long enough to hurt the two people he loves the most. And that's when we decided to stop. For real. Sad, really, that I feel like I'm the expendable one. But hey, no regrets. I think I know what I got myself into in the first place. Maybe the time is not right. I do know that what I feel for him, this love I have for him, is very real. It's as genuine as love can get.
I don't want to be bitter neither do I want to think that he made me hope we'll be together in the near future. I do know that his love for me is real, too. And I do know that he hopes we get together someday. Every minute I spent with him was a decision on my part that I want to be with him. All the dreams and the promises are still there. Getting married. Having kids. Me getting to see the City of Love for the first time with him. I know they'll come true. Maybe just not now.
We're not closing any doors. Mine will always be open and I know
he'll come right in in the future.
I know we'll be together in the future. I don't think I have the courage to see other people. It's my choice, really. I'm gonna save this heart of mine for him. Until then, I know we'll be good friends for sure. I don't want to lose him, and I don't want him to lose me. I love him. And I can say for sure now that he's the only person I ever really loved and will love.
In April, we'll have dinner together. Hopefully, after some time alone for myself (I'm going out of the country alone next week), I'll come out a happy person. I know he wants me to be happy.
But I also know that I can only say I'm truly happy once we both find ourselves unattached, and realize that it's time we get together again.
- o -
Do share your thoughts — I am sure "Querida" is following this.








Possibly Related Entries:

38 Responses to "The Querida"
Leave a Reply