More, more, more! Yes, I hear you — so here's more of the Cosmopolitan Hunks, from Cosmomen September 2007 issue. All rise for these fine, fine hunks! Presenting… Alfred Vargas, Jon Avila (Mullaly), Luke Jickain, and Paolo Paraiso!
Alfred Vargas (more Alfred)

Jon Avila (more Jon)

Luke Jickain

Paolo Paraiso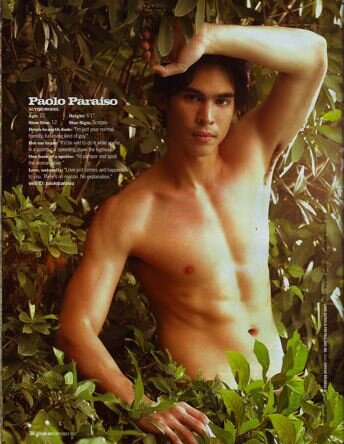 (Prior posts containing Cosmopolitan Hunks: 1, 2) Enjoy!
P.S. I heard that the Cosmo event featuring these hunks will happen this coming Thursday, Sept. 6, 2007!








Possibly Related Entries:

34 Responses to "More Cosmomen!"
Leave a Reply