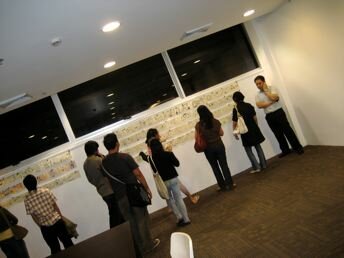 Napapansin ko lang, when I feel down I get to spend more time in the arts. Like last Friday. Admittedly, I was feeling off, not bitchy off, but pleasant off. Yes, still had that pleasant aura, but was feeling awkwardly off. I suspect it's my heart. It's been pining for some time now. For someone to love, to hold, and all that cheesy, cheesy stuff. And so in the absence of the Great One, I turn to the arts. I heard that there was this hip art exhibit opening in Fully Booked (Bonifacio High Street, Fort Bonifacio) and so I went…

It's the WeeWillDoodle Exhibit, sponsored by PinoyCentric.com and ProjectManila.com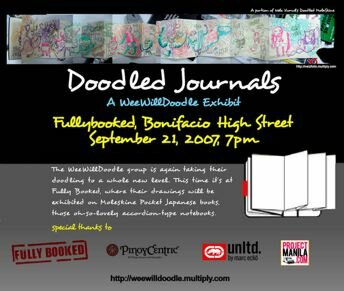 One of the exhibited panels really caught my attention. It's the most colorful one. Some images I took of the doodled panel: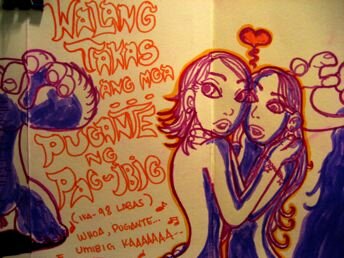 Lesbian love itu!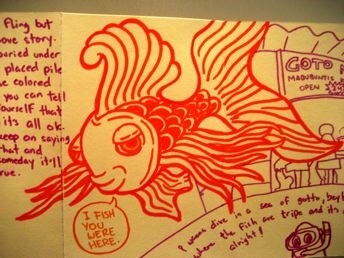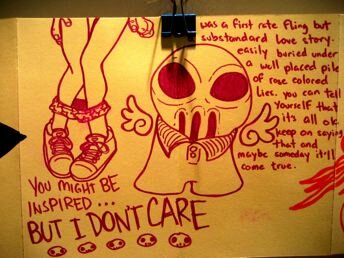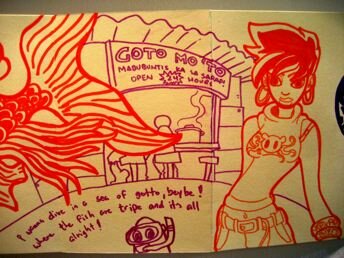 "Mabubuntis ka sa sarap!" — orgasmic pleasure! Hahahaha!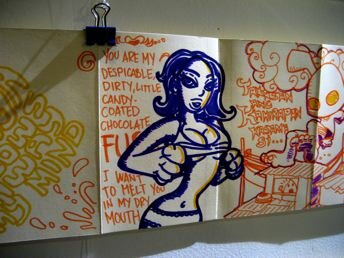 "I want to melt you in my dry mouth!" Panalo ang quote!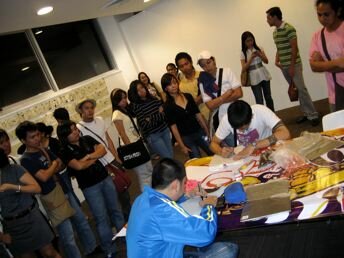 And the artists actually did a live doodling demonstration as they doodled on shirts brought by some of their fans. Way cool!
There. See, that's how Migs appeases his heart. Kahit walang boyfriend, basta may art-art-an, go! Hahaha!
World Peace, everyone!








Possibly Related Entries:

24 Responses to "Art as Therapy"
Leave a Reply