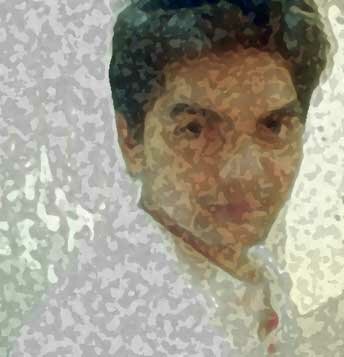 According to the manager of the massage place, he — Adonis — is their Star Masseur. "He is our number one masseur… mabenta, laging nakukuha." I thought the manager was believable. Sharp features in Adonis' chiseled face, moreno, caramel smooth skin, and the height (must be around 5′10″) made me choose him as my stallion among the stable of masseurs.

It was my first time there so I was jittery and extra quiet. Adonis led me to the room, and then in impeccable english asked permission to leave to get his "basket" (which turned out to be his massage kit: oil, lotion, towel, etc.) When he came back it was my turn to request to leave — so I can wash myself before the massage. I showered very briefly, making sure that I smelled good, even for this stranger. When I came back, he was almost ready: shoes off, and the massage implements were in place. I laid down, still with a towel wrapped around my waist, then he very politely asked, smiling and as if in a ceremonial dance, bowing, "Sir I'll just brush my teeth." I smiled back, nervously of course, and said, "okay," which sent him away. (Hmmm… he wanted to have fresh breath while massaging me? Interesting, I thought.)
While I was waiting, still on my back, I was wondering… how come this seemingly very articulate and handsome young man is in this sort of a place?
A few moments later, I heard footsteps approaching my room, and I knew it was Adonis, who — later on I found out — was about to reveal a little bit more than what I expected. (To be continued.)









Possibly Related Entries:

39 Responses to "Inside the Mind of a Star Masseur"
Leave a Reply