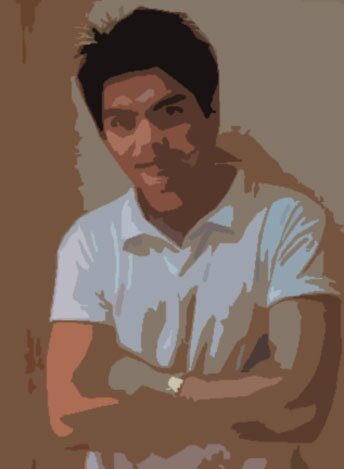 The Conclusion
He took his shirt and put it on the lamp shade to further dim the light in the room. He pulled down his boxers, and because the room was dark, the mystery of his package remained a mystery still at that point. Not for long though, as he joined me in the massage bed. He lied down beside me, like a lover about to make love. That was when I discovered and experienced the big surprise — that hugely electrifying reason why this masseur is indeed the Star Masseur, and much more.
* * *
Perhaps many of the readers here would think that the "big surprise" and "hugely electrifying reason" I was referring to was something anatomical. Sorry to burst your bubble, my friends. I would tell you this early in this post, no. Adonis is the Star Masseur not because of any of his physical attributes.
* * *
He sat beside me as I was lying down. Few words were exchanged and and yet we were moving in synch like in a ceremonial dance. He touched me, and I touched him. He touched me more, … and more, …and more… until I had to let go due to the intensity of the moment. He whispered something to me, and the intensity doubled. He then made me go on top of him, his manhood all hard, sandwiched between our steaming bodies. The way he wrapped his arms around me said more than words can ever express, intense and passionate, yet tender like that of a lover. His touch, his whispers, and his every moan spoke volumes, spoke of many things that meant that one thing we all so desire: I want you. In my mind, we were lovers on fire.
* * *
Adonis is a masseur. He will never be my lover. Yet for that fleeting moment, like in temporal theater, he was able to suspend my disbelief. So what was that "hugely electrifying reason" why he was the Star Masseur?
The guy knows how to fuck with his mind.








Possibly Related Entries:

46 Responses to "Inside the Mind of a Star Masseur 3"
Leave a Reply