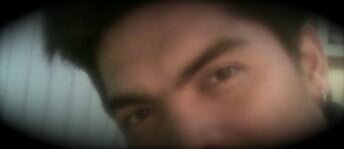 This is the much-anticipated continuation of the post "Inside the Mind of a Star Masseur." If you have not read that post, please do so first.
* * *
"Only one name touches my skin… who touches yours?" Well that stallion Adonis did. He so touched mine. He so touched me.
* * *
In near kindling temperature, with feverish anticipation that can burn down that well-kept massage parlor, I was lying on the bed when the accordion door finally opened. The room's tacky green light was dimmed but when Adonis entered the room, this time with the finality of a warrior going into battle, I thought a spotlight was on him. His profile was of a moviestar! Was my libido playing tricks on me? That suddenly even for that fleeting moment, the handsome human being I chose some minutes back became a god, and I, yes I, Migs the Manila Gay Guy, a goddess.

* * *
He was wearing nothing but his boxer shorts, and started the massage on my left foot. The strokes were confident, long and slow, as if cued to a Michael Buble song. From my left foot he went to my right, then legs, up to my thigh. Everything was slow and sensual. When he reached my buttocks, he was respectful, careful. The backrub had the right pressure and style mix, dynamic with sharp pressure point precision of Shiatsu and flowing muscle pampering of Swedish. All these generously sprinkled with questions like Sir is this pressure okay? and Harder, sir? There was even this question that got me giggling — Am I doing good, sir? — to which I sincerely replied, Yes you are doing good; ang galing mo nga eh! He gamely responded back, Sarap naman nung comment ninyo sir, ginanahan ako dun ah! I knew he was telling the truth; his hard on was showing beneath the boxers.
* * *
After the backrub, when he asked me to flip over so he can massage my ventral side, we started talking. For some reason he thought I was a lawyer. While working on my arms, hands, and fingers, he asked where I went to college. I said UP. When I returned the question, he said he went to school in Diliman. Hmmm. UP Diliman? I asked. He nodded. Hmmm, I thought, an Isko ng Bayan, now a masseur? He continued on telling me, with the help of my questioning, about his course, his reasons why he temporarily quit, and what he did before getting employed in the massage parlor. The talk, all while he was massaging me, strengthened my impression that this guy has something inside his head. I am not sure if he was telling the truth when he said he studied in UP Diliman, but I really did not care. Diliman or not, the guy knew how to converse. He definitely knew how to make a good impression.
* * *
When the massage ended, he stood up. But in a moment he was again in his knees, he asked me — Ano pa sir ang gusto ninyong ipa-massage? I answered with a nervous smile. The massage was good, no it was great, even better than what I get in most high-class spas, so I was okay to end it there. But then Star Masseur — in my mind then a god — is saying something between the lines, so who am I, a mere goddess to not entertain? So I did.
* * *
He took his shirt and put it on the lamp shade to further dim the light in the room. He pulled down his boxers, and because the room was dark, the mystery of his package remained a mystery still at that point. Not for long though, as he joined me in the massage bed. He lied down beside me, like a lover about to make love. That was when I discovered and experienced the big surprise — that hugely electrifying reason why this masseur is indeed the Star Masseur, and much more. (To be concluded.)








Possibly Related Entries:

53 Responses to "Inside the Mind of a Star Masseur 2"
Leave a Reply