Jun Lana's film "Roxxxanne" long awaited by Janvier Daily fans, yes inlcuding moi, is going to have its premiere showing at the U.P. Film Center on October 10, 2007.

Funny that just last weekend, Ethel Booba, Janvier's current real-world girlfriend, just admitted that she was indeed the girl in the celebrated cellphone video scandal. Roxxxanne ikaw ba yan?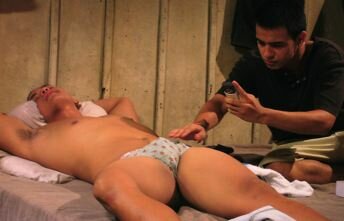 Photo above: Janvier Daily and Jay Acquitania.








Possibly Related Entries:

16 Responses to "Roxxxanne Premieres October 10"
Leave a Reply