Chris finds and loses himself in his music, sharing every note and lyric intimately with his audience. Whether performing in a crowded bar or to a small group of close family and friends, when Chris sings the world before you fades away – all eyes are on him. If you ever have the opportunity to see him perform live, you'll find his energy contagious and be captivated by his dynamic stage presence. The self-taught musician and singer is gifted with a natural and raw yet first-class voice. Most people are blown away by how young he is.


Yes, I'm blown away by good looking guys who know how to make beautiful music.
First saw Chris in that Bituin Walang Ningning soap on ABS-CBN. Cute!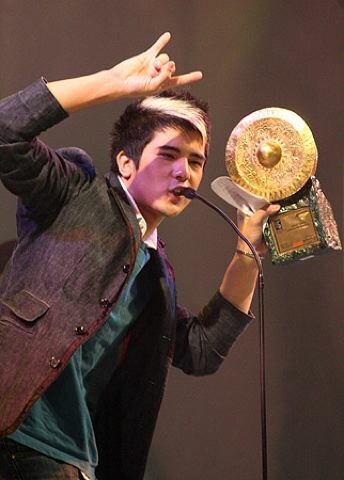 Possibly Related Entries:

25 Responses to "Chris Cayzer, fine young thing"
Leave a Reply