For those who want to foray into an acting career, here's a possible opening…
From Jun Lana, Palanca Awards and FAMAS winning scriptwriter:
Two weeks ago, a well-known producer saw an old interview of mine on cable where I talked about my dream project Mona Lisa MMS - now retitled Roxxxanne. Guess what, he's giving me the money to do my movie! Huwaw! It's all systems go! Pwera usog.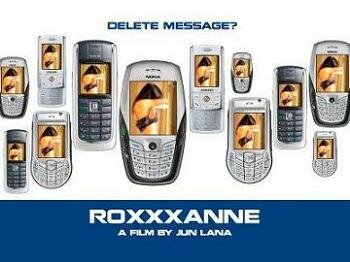 And so this casting call:
Jun Lana is currently casting for a low budget independently funded feature film. The drama/romance is scheduled to be shot in May 2007.
ROXANNE, 20s
… call center agent, beautiful, mysterious
MARY GRACE, 20s
… liberated, sexy
MARLON, 20s
… closeted teenager, smart, goodlooking, not as innocent as he claims to be
JONAS 20s
… sexy rough college dropout, strong, intense
EDDIE, 20s
… dark skinned, tricycle driver, troublemaker
LITO, 20s
… college student, conservative, jologs
DAN, 20s
…college student, Visayan accent, funny guy

For those interested, email a headshot and CV to [email protected] as soon as possible, indicating the role you would like to be considered for. Short listed applicants will be contacted to attend the auditions which will be held on March 15, 2007 – exact location and times to be advised.








Possibly Related Entries:

11 Responses to "RoXXXanne Casting Call"
Leave a Reply