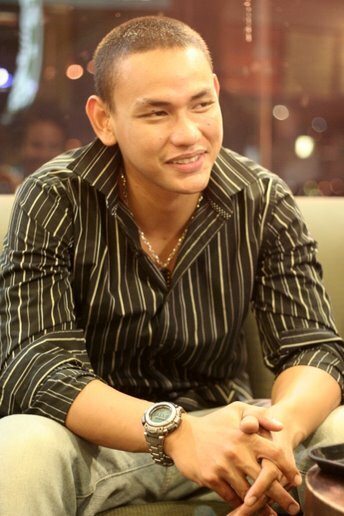 During my interview with Janvier Daily, I brought along 2 MGG readers - ardent followers who, when they got to know I was scheduled to meet Janvier, did not allow me to say no: "Bring us along!" they said. And so I did.
The result, which I did not anticipate but got to know later only through hindsight, was that my interviewee became more guarded. Hard as I did to make Janvier more comfortable during the first half hour of our meeting I noticed how uncomfortable he was. That time, I thought the culprit was Janvier's natural timidness.
Then the divine thing happened. Vince de Jesus, Zaturnnah's musical director and the one who interceded for me for the interview to happen, texted me: "Zan kayo?" Apparently, he was in the area. I responded, and in a couple of minutes, his divine presence was there. I introduced to Vince the other 2 MGG readers (yes, Vince is also an MGG reader! Hi Vince!), and eventually they were chatting their own merry way. With them 3 MGG readers talking amongst themselves, Janvier was all my own!
That was when Janvier started to warm up, really warm up. He started talking about more personal things - about his family, his lovelife, even cracking a joke or two on his past sex experiences (then blushing like a high school boy, hehehe!). I surmise this guy is shy only when there are a lot of people (a bit weird for a theatre actor), but opens up better in one-on-ones. The rest of the time, we were talking about topics unpublishable here so… that's it. Bitin ba? Hehehe. To make up, here are pics of him I took during the interview. Enjoy!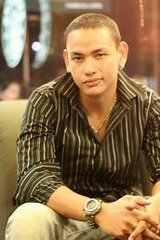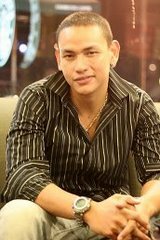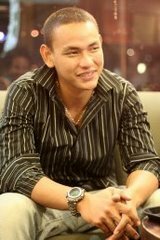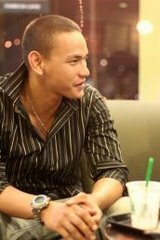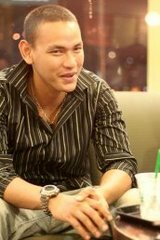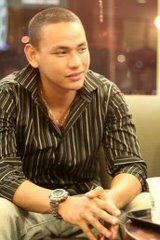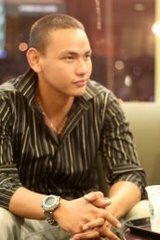 If you want to catch a glimpse or two of Janvier, he will appear in X-ray's Climax (a la coffee table book) where he says he posed half-naked. He also has a sizzling cameo in Ihman Esturco's indie film Troika (Threesome) opening February 14 in your favorite moviehouses. He is also set to start shooting for a movie entitled "Sapi" where he will play opposite Ricky Davao (who's again essaying a gay role). Lastly, Zsazsa Zaturnnah ze Muzical is having its 5th run possibly in June this year (rumoured to be staged in Greenbelt's On Stage) — so it's very probable Janvier plays Dodong once again.
BONUS: Dancing Dodong pictures from http://slvrdlphn.multiply.com/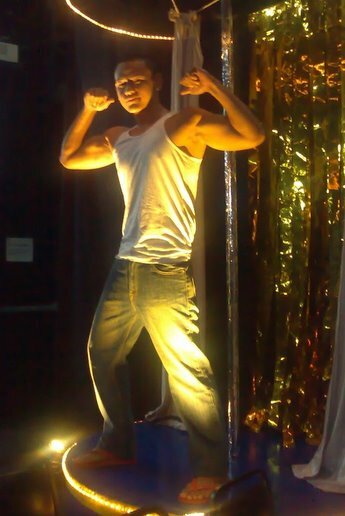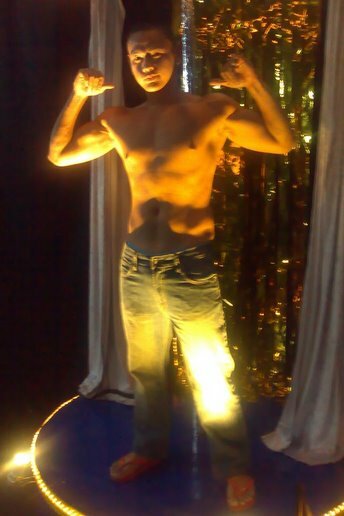 Possibly Related Entries:

56 Responses to "Migs interviews Janvier Daily 2"
Leave a Reply