Allow me some frivolity, will you? Hehehe!
These are three of the many things that make me happy at the moment: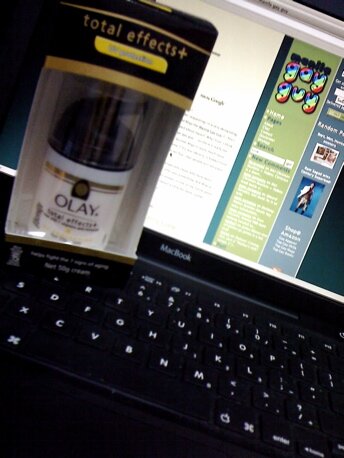 1. My MacBook – I love my laptop! It's a black MacBook I snagged for 85K from Greenhills last month. It's a beauty, I tell you!
2. Olay Total Effects+ — I already finished 1 bottle, and I'm on my second (the one in the photo). People have been noticing the effects, hahaha! Ang landi ko!
3. My Blog and its readers — you never fail to amuse me with your comments! Go girls! Hahaha!
P.S. Yep, no boyfriend — totally single at the moment! Hmmm, anybody want to apply? Hahaha!








Possibly Related Entries:

42 Responses to "Three Things That Make Me Happy"
Leave a Reply