Even after seeing his face perhaps a thousand million times, plastered all around in print ads for Globe and Smart, and in TV commercials of Greenwich, Cream-O and Modess, not to mention his being a Cosmo 69 Bachelor in 2004, I for the life of me did not recognize his name: Marvin Wijangco. This Marvin tickled my fancy with his chinito eyes when I was reviewing my collection of model photos.
First, I saw this cute photo: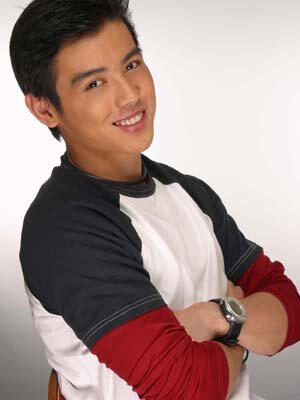 Then I said to myself, this ain't gonna cut it. We need to see some more skin, baby!
Presenting…. Marvin Wijangco, m-m-my chinito!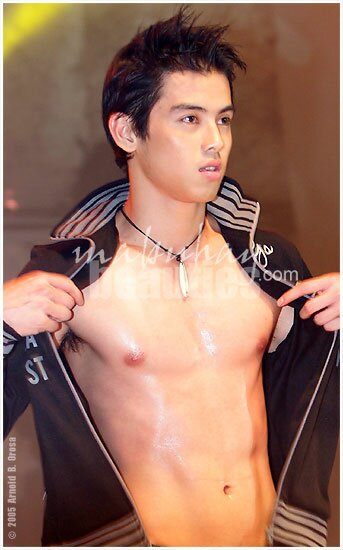 Marvin Wijangco removing his shirt - just that? Of course I know we wouldn't want to see just that! So here he is, totally sans the shirt!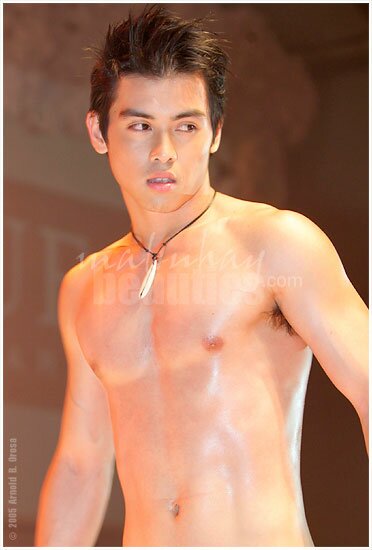 Then watch him here… as he walks down the runway…
… and reach for what you, yes you, yourself want to reach… hehehe!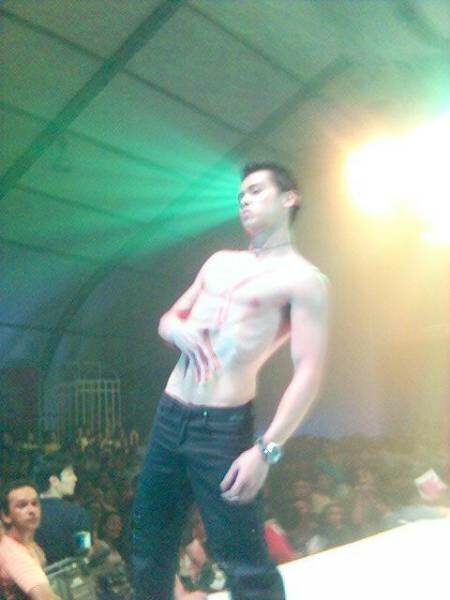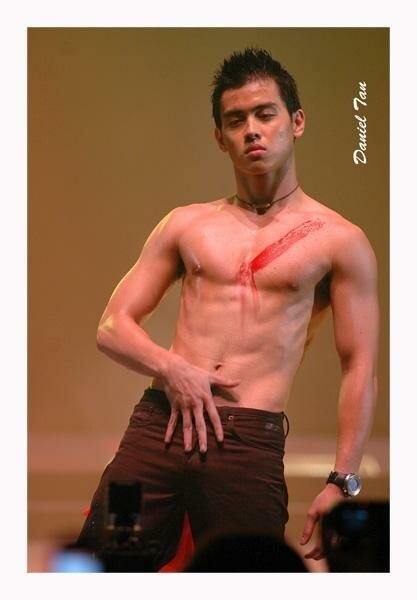 And we'll stop there, gentlemen. That's Marvin Wijangco, and I hope you enjoyed that brief show.
(Pahabol: let me give a shout out to my friend R.G. who, when I told him that this is my site, did not believe me. So there, R.G., you know it's me! It's really, really me!)








Possibly Related Entries:

59 Responses to "Marvin Wijangco, m-m-my chinito!"
Leave a Reply