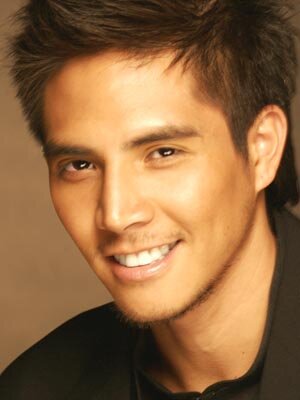 When he was with "That's Entertainment," he used his real name: Anthony Labrusca. After "That's" he joined Star Circle and used the more cinematic name Miguel dela Rosa. He didn't stay long though as he decided to finish his Business Management studies at the College of St. Benilde. On the side, Anthony/Miguel did ramp modeling and commercials, the most popular of which were KFC, PLDT, and Skyflakes (the guy on the car with Marian Rivera). After college, he tried office work (account executive in an advertising firm), but he realized soon enough that a 9-to-5 job was not for him.
Now he is back in showbiz, this time ditching "Miguel dela Rosa" with the new screenname "Boom Antonio". Boom because it is his real nickname; Antonio from his real name Anthony. He was once in a late night TV show (TXTube Live Out Loud, as Miguel "Boom" Labrusca), and then more recently (now as Boom Antonio) he appeared as Katrina Halili's gay boyfriend in the movie "Gigil."
Truth to tell his seems to be a career that never really took off. Looking at his pics, he is one hell of a bomb, but this time… still a silent bomb. When will he finally explode? Hehehe.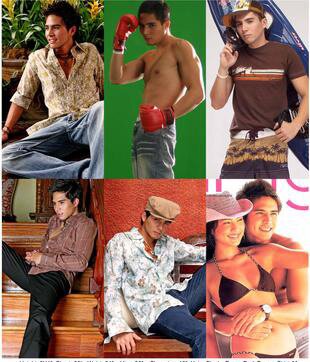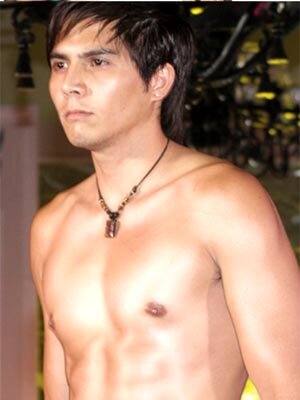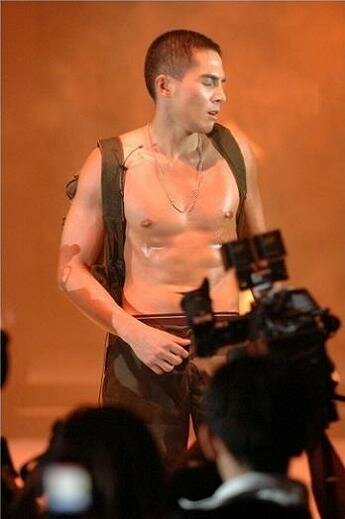 Possibly Related Entries:

39 Responses to "Boom Antonio, silent bomb"
Leave a Reply