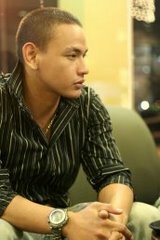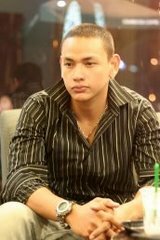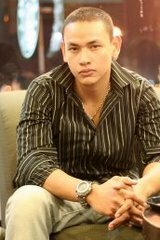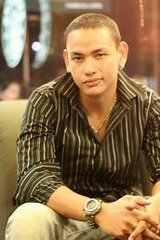 (Janvier Daily played the character of Dodong — alternating with the veteran Dodong, Arnold Reyes — in the 4th rerun of Zsazsa Zaturnnah ze Muzical.)
Upon seeing Janvier's photos, MGG readers mostly comment about how Pinoy- and astig-looking he is; truth is, Janvier is only half-Pinoy (his father is Irish) and he has this very shy demeanor that puzzles me to no end — I think to myself, with that dashing good looks, how can one still afford to be shy?
On the evening of our interview, as we walked that short distance between Tanghalang Batute at the CCP to Harbor Square's Starbucks, I noticed how people we passed by didn't fail to stare in awe at the hunky guy I was with. I tell you, that's how striking Janvier is in person. More striking, however, was when we started talking.
In the coffee shop, he was seated just an arm's length away from me. At first it felt more like 100 meters — he was like a little creature inside his shell, and was hard opening up. And so even when I told him I wanted it to be more of a conversation rather than an interview, it still felt like I was a stranger talking to another stranger. The interview wore on for another half hour, and I didn't feel him warming up — he was his same shy self, his replies peppered with "po" and "opo," (to which I responded with "Uy, Janvier magka-age lang tayo!"). He was answering my questions in short shy dribbles, just enough so I can come up with either a follow up, or another new question. Then something divine happened that changed the whole mood of the interview, and made it more like conversation between friends.
(To be continued…)








Possibly Related Entries:

10 Responses to "Migs interviews Janvier Daily"
Leave a Reply