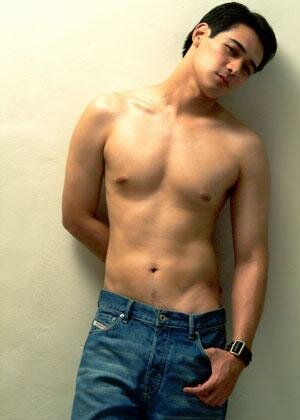 On a flight from Manila to San Francisco, I saw a familiar face in the plane some rows away… after some time I recognized him. It was William Thio! I thought his Damayan stint on NBN Channel 4 was over until I chanced upon eavesdropping on him when we were disembarking. A chikadera flight attendant was chatting with him, and the conversation I overheard was something like this:
FA: You're William Thio, right?
William: Yes, I'm William.
FA: Oh, what do you do now?
William: I host, on NBN Channel 4.
FA: Oh, really…. yaddah-yaddah… yaddah-yaddah… (some comment/question about age)
William: Yeah, I'm getting old!
FA: By the way, how young are you?
William: I'm old! I'm 30!
FA: Oh, 30 is not old! Yaddah-yaddah…

30 daw! Tumawad pa ang lolo… he's actually 33. Well, at least according to his MySpace account.








Possibly Related Entries:

18 Responses to "Eavesdropping on William Thio"
Leave a Reply