I first heard about him through the Empress herself, then came Misterhubs' feature on him, and lastly, Q The Conqueror's Atkins Diet… he's hot alright! Guys, here's UAAP and DLSU basketball hottie Simon Atkins… and his friends!
See how sweet he is to his friends… makes me want to be his friend too! Hehehe!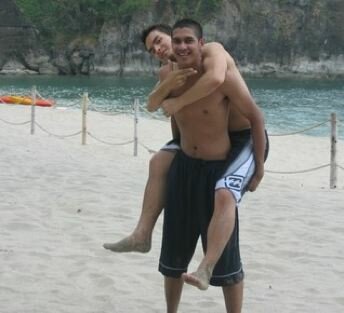 Suuuu-weeeet! Wehehehe!








Possibly Related Entries:

41 Responses to "Simon Atkins and Friends"
Leave a Reply