"Brown skin, you know I love your brown skin…" starts India.Arie's sexy song. It's playing in the background while I'm typing this blog post. So timely, I echo it now as I celebrate another authentic Pinoy beauty — Mark Xander Fabillar.

Mark Xander holds the title of Hari ng Negros 2006. What sets him apart though from among the many male pageant winners is his being notably articulate and passionate. For one, he is a prolific blogger (check out his blog, The Vegan Prince). And as you read through his blog, you will notice how he is very passionate about animal rights and going vegan. "Peace begins on your plate," says one of his posts.
Before going vegan, he looked like this: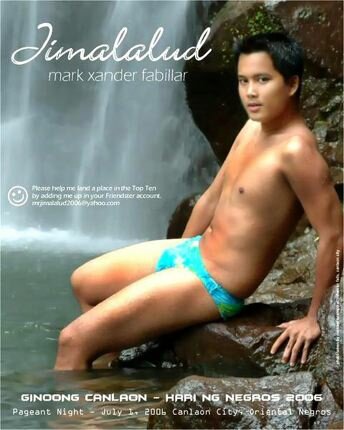 "Before and After" pics:

(He lost 30 lbs! Whew!)
And now, lean and mean, here's more of Mark Xander: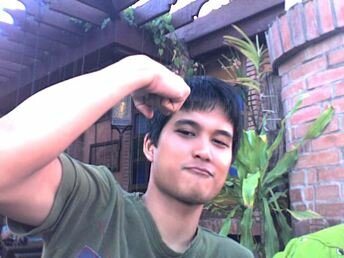 With his mom (how sweet!)
Lastly, going sexy (naughty vegan! Hehehe!)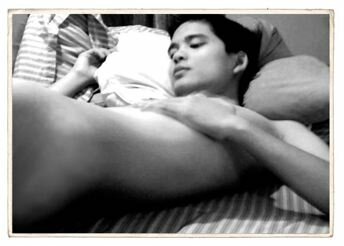 Now that last photo is really making me consider to be vegan myself! What more with this artistic nude?

Seriously, I consider Mark Xander as one of those who is much more than just a beautiful brown face. I wish more of our hunks are as articulate and passionate as him.








Possibly Related Entries:

41 Responses to "Mark Xander, the Vegan Prince"
Leave a Reply