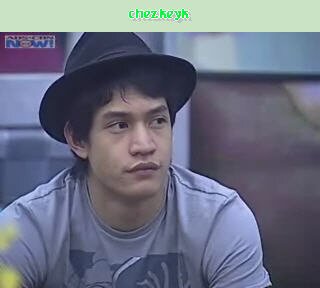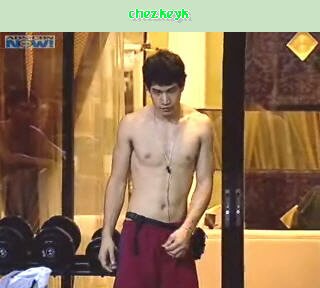 UPDATED: with YouTube video (see end of post)
Got word that as one of the tasks, Will Davaughn interviewed Victor Basa inside the Pinoy Big Brother house. And guess what was THE question of the year for Victor Basa?

Are you gay?
There was some awkward stalling, then he answers "I think I'm straight." (Another version I heard was: "Ahhh, recently na-cut relatonship ko with a girl. As far as I know straight naman ako.")
Will follows up, "Are you sure?"
Poor, poor Victor. Na-hot seat agad this early! But is he, or is he not?
I'd rather go back to the pursuit of world peace

(Screencap credit: Chezkyk of PEx)
Video (watch till towards the end):








Possibly Related Entries:

79 Responses to "Victor Basa is asked, "are you gay?""
Leave a Reply