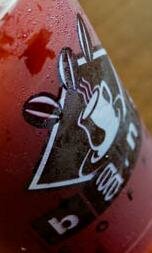 There are two reasons, just two reasons, why you would want to be in Baang Coffee in Morato, Quezon City.
(1) Free Wifi — yes dears, the coffee shop is a hotspot. If you have a wifi-enabled laptop, surf all you want, at least until your battery runs out. Nowhere to plug your power cords.
(2) Gay crowd — this coffee shop beats Starbucks in its gay-to-straight ratio. Especially the outdoor tables, you can bet your bubble butt on it.








Possibly Related Entries:

One Response to "Baang Coffee in Morato, QC"
astroboi Says:
November 25th, 2006 at 1:15 am

was there a couple of months ago and i saw this really cute guy- we were giving each other the look already but i was with a 'buddy' of mine. damnit. he looks young but artistahin and he was with this character commercial model guy from coke summer edition where beach balls fell on him, and nizoral who was peeing and got beaten up… whos the guy again? err forgot…
Leave a Reply