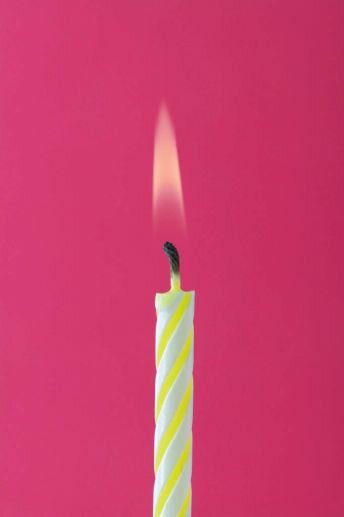 This week we're celebrating the 1st anniversary of Manila Gay Guy! Thank you to all fellow bloggers and loyal readers!
From Misterhubs:
For giving me interesting things (read: Doug Kramer's anatomy, Dennis Trillo's eyes, etc.) to gawk at during office hours; for providing gay guys, straight guys and those in limbo (the gaight guys?) a place for catharsis; for tipping us that Café Bola has cute waiters and that Brent Javier has a 3-inch chorizo; for taking us back to your bittersweet Boracay eyeball; for inspiring me and many others to blog (utterly shameless plug: misterhubs.blogspot.com); for exposing the hidden truth regarding Dingdong Dantes' pacifiers nipples; and, finally, for leading me to my Lord, my Savior, and my Redeemer, Leandro Okabe, I thank you, Migs, the Manila Gay Guy! Happy 1st blog-iversary!
From Q:
MGG rocketed to popularity because of all the hot hunk posts, but what ensured people coming back is something more than just the fabulous posts - it's the community. Each post made by Migs results in lots of comments, each one as colorful as the next, this interaction leads to the post not only belonging to the author, but one belonging to a community that actively participates in each discussion. This community has helped me through hard times, when my letter was first published here way back, I was surprised at the number of responses it got. These responses helped me get my life back on track. It has inspired me to be more and to accept who I am. It has showed me that I am not alone. It has inspired me to write and to hope. Thank you MGG for everything you've done, for me and for others out there. Through these gestures, you're slowly making your dream of world peace a reality. Happy Anniversary and may there be many more to come!
From Anton Maton:
Aba! At 1-year Anniversary na pala ang blog ng lola niyo! Congratulations is in order para kay lola at sa manilagayguy.com. At siyempre congratulations din sa mga tagasubaybay na mga bakla, mga pa-mhin-ta, mga nag-fi-feeling, mga bading, mga juding at mga Judy-Ann-tie (niyahahahaha!) - kayong mga ma-eepal, mga judgemental, mga malilibog, mga pintasero, mga nagmamagaling, mga eksenadora, mga noranian, mga vilmanian, mga sharonian, mga vegetarian, mga mang-ookray (ako lang pala yon!) - kasi pinasaya niyo ang mga buhay-buhay with your personal opinions although sometimes bordering on the path of narrow-mindedness. Over ba? Eh di siyempre kailangan kuno-kuno ng well-wishes para sa lola niyo. Ohweno, sana magtagal pa ang blogsiva niya! Sana di mag-sawa ang mga taga-subaybay niya! Sana madami pang sensible issues ang ma-i-post niya bukod sa mga sexy photos ni Greggy Liwag, remember him? At higit sa lahat - sana magpalit na siya ng host-server para naman di na lumabas ang error na = 'Account Suspended'
More readers' greetings in the coming posts…








Possibly Related Entries:

26 Responses to "Happy Anniversary MGG!"
Leave a Reply